ABOUT BRIDGET CORKE
I am a Johannesburg portrait photographer.
I have an international Master's accreditation from The Portrait Masters, one of only two in Africa.
I obtained a BA in the humanities from Wits University, Johannesburg, in 1989.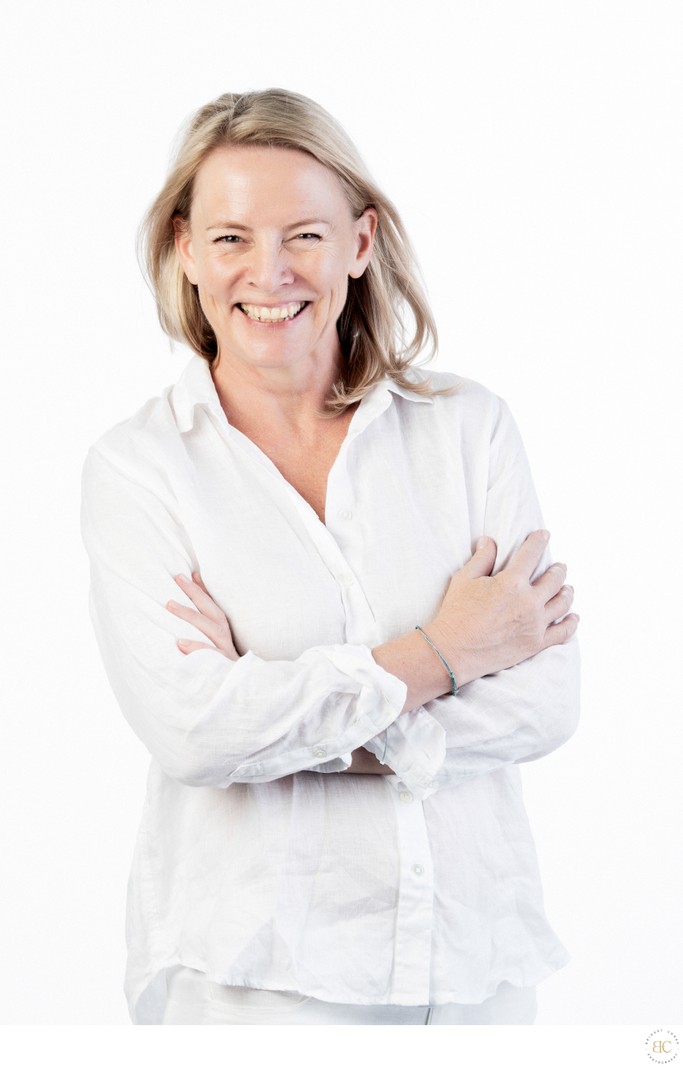 MY STORY
One of the experiences that shaped my life was my mom's death in 1997. She was 62; I'm 56.
Her last words to me were, "Life is short. Do something with it before it is too late. Bid, you are not the corporate type. Follow your creative passion. Do something with yours before it's over".
At that time, I was working in the corporate jungle of Johannesburg. My dad died eight years later on Mom's birthday, with all his children at his side. The moment he took his final breath, I drew, with all its sadness, a deep strength.
I picked up my camera and got to work. Some said I wouldn't last three months; today, I'm celebrating 19 years as a portrait photographer.
While I would give anything to have the chance to photograph my mom, a moment in time that I could hold onto forever, my inner joy is that I get to give others that opportunity every day of my life.
REFLECTIONS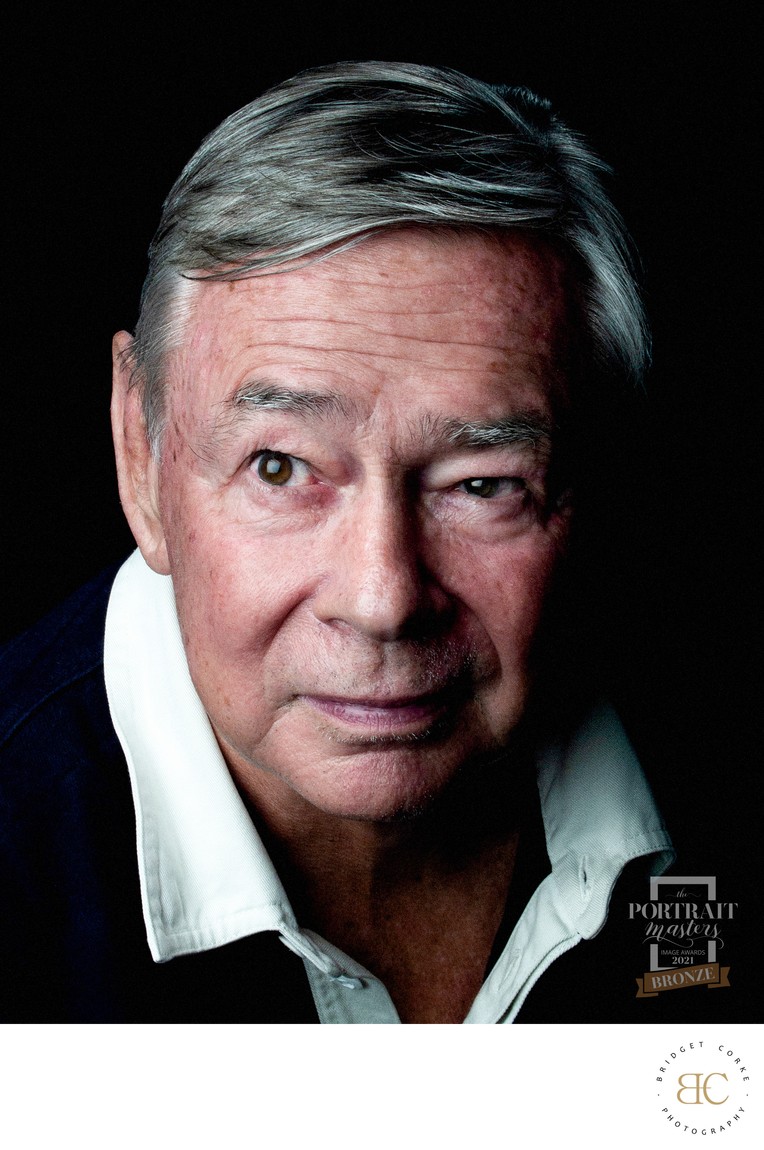 A portrait study was of my dad; it means the world to me. He died 11 months later. I would have loved one of Mum.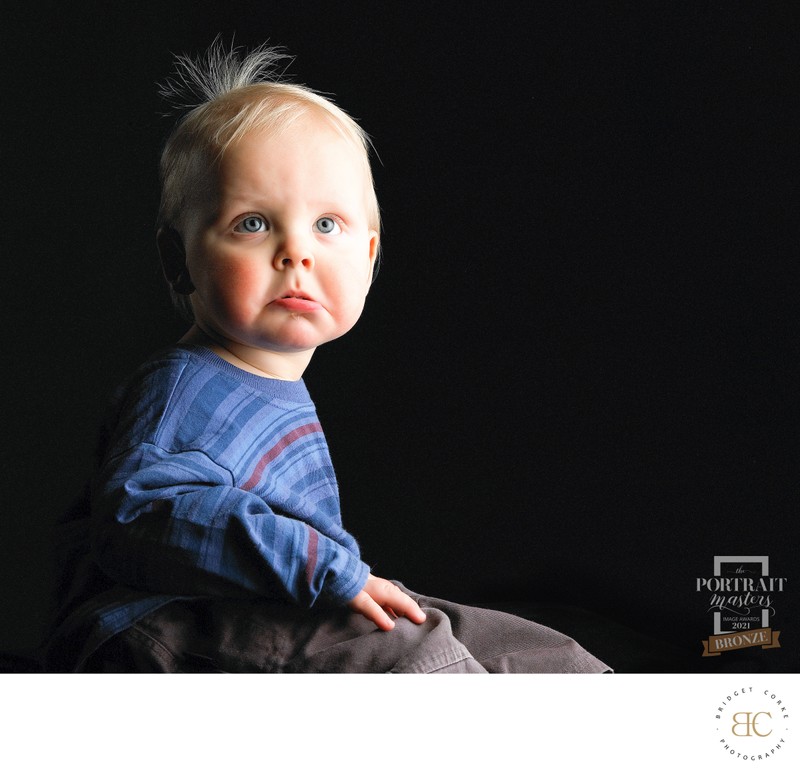 When I took this photo of my son in 2003, I knew he would have a priceless treasure. I wanted to make a career by capturing similar fleeting, fragile moments for others, which I've been doing since 2005.
.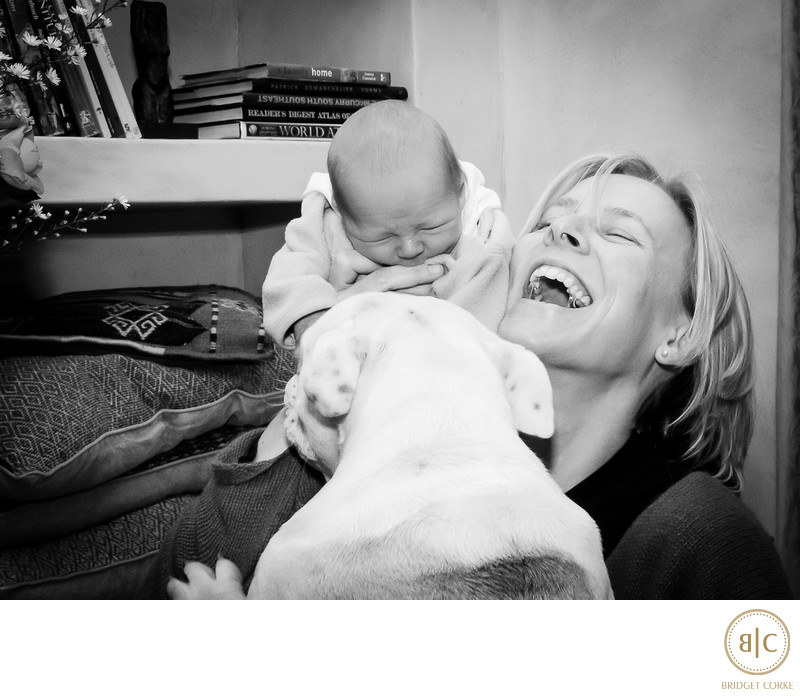 I grew up with English bulldogs. I love this photo of me introducing Blossom to Sebastian in 2002.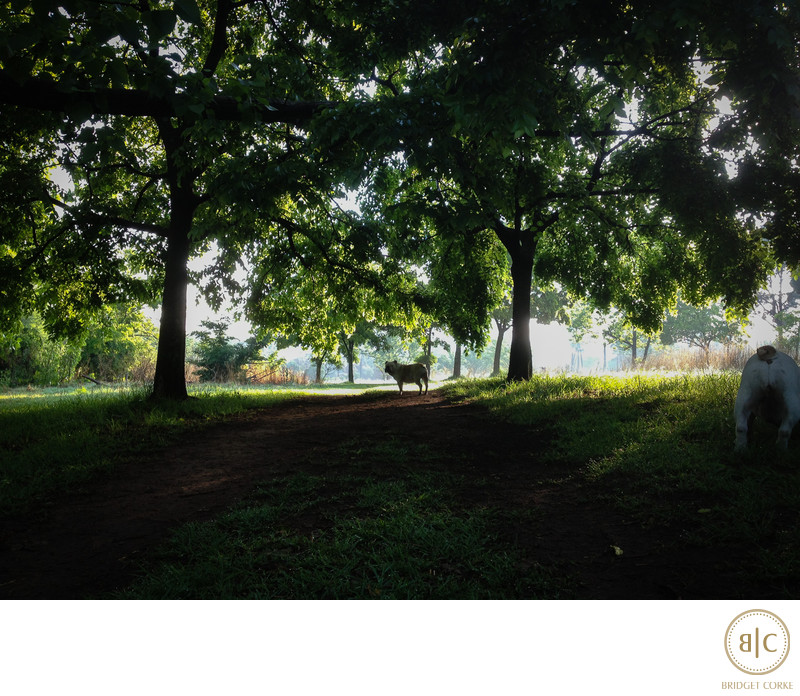 I stole this one of Blossom weeks before she died in my arms following a driveway high-jacking. I believe the trauma was too much for her. Both experiences live in my bones.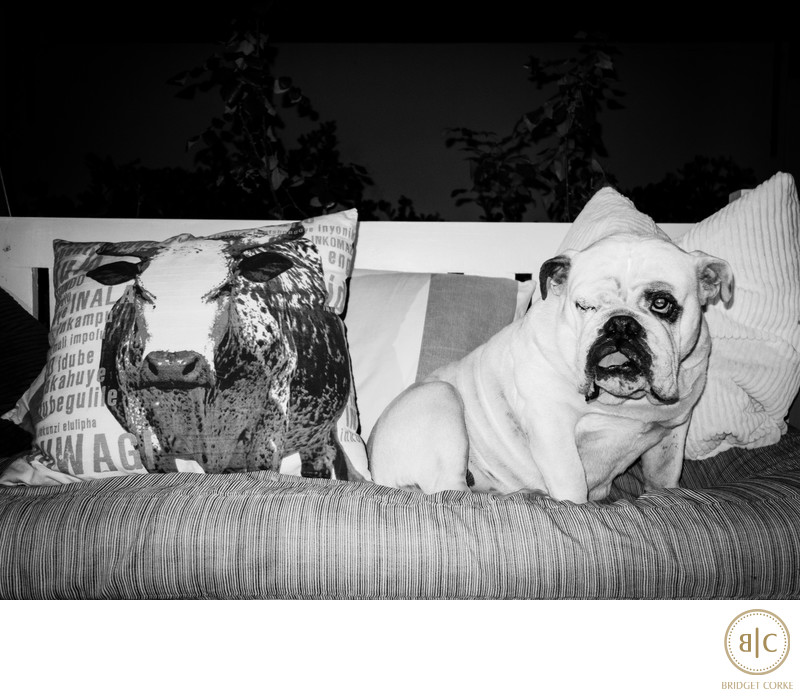 Don't be fooled by those looks. Venus had a heart of gold and was eternally loyal. She passed away in 2018, the day before her birthday, having spent most of her days sleeping at my feet.
Venus, captured by Sebastian, is being cooled down from Johannesburg's 2016 heatwave with his three-year-old beach towel. This photo was one of the last memories we have of her.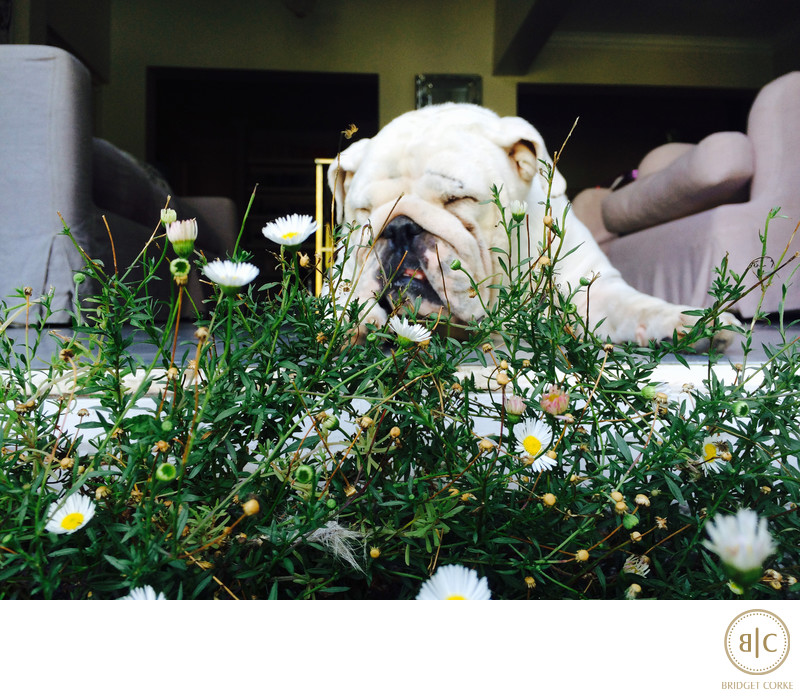 Princess Leia crept into our lives seamlessly after Blossom died. The clown of the pack has since ascended to top-dog status. She flaunts both roles with no invitation.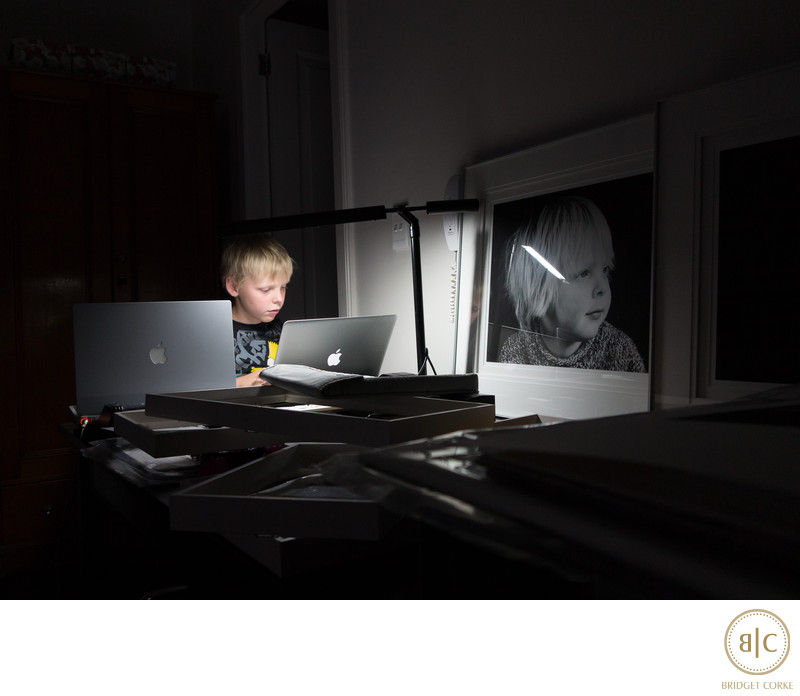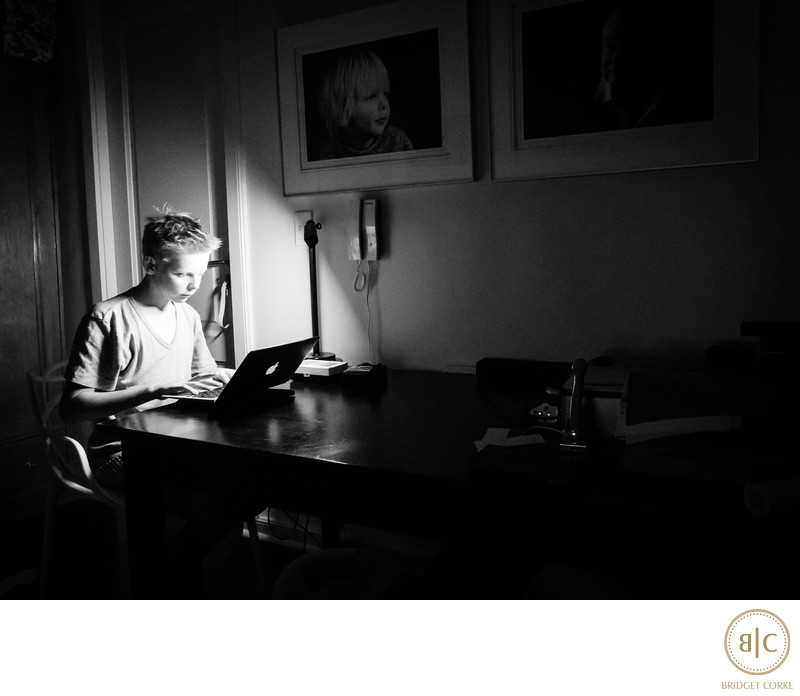 I love the whole thing about my boy in the following two photos taken three years apart—and both fleeting moments. He never gives me enough time, so I live with some smartphone snaps. I often love them more because I have them.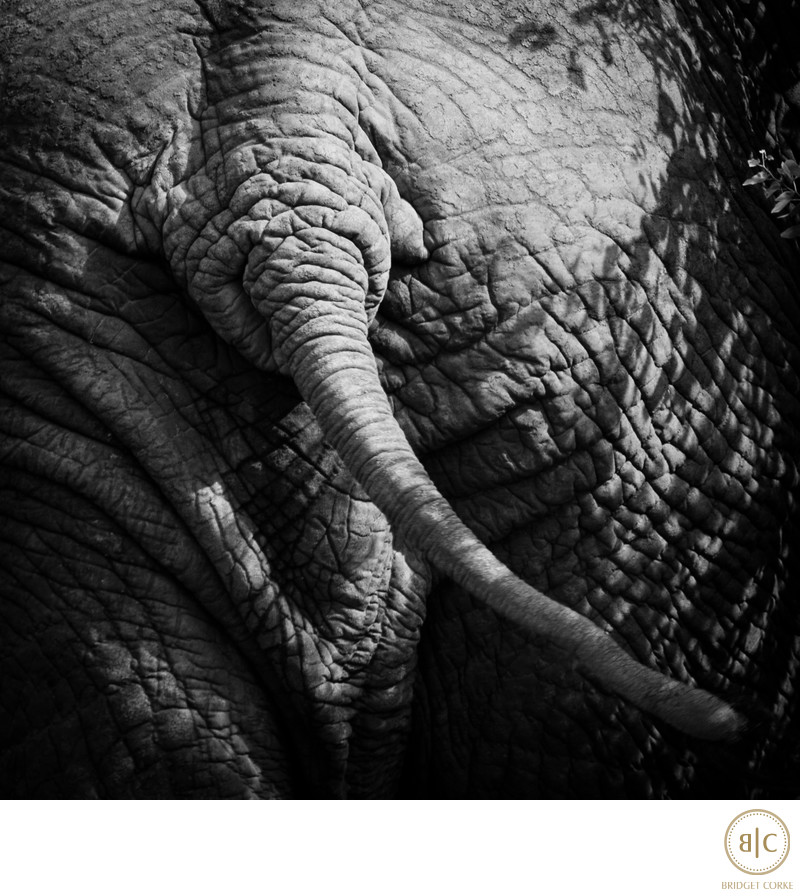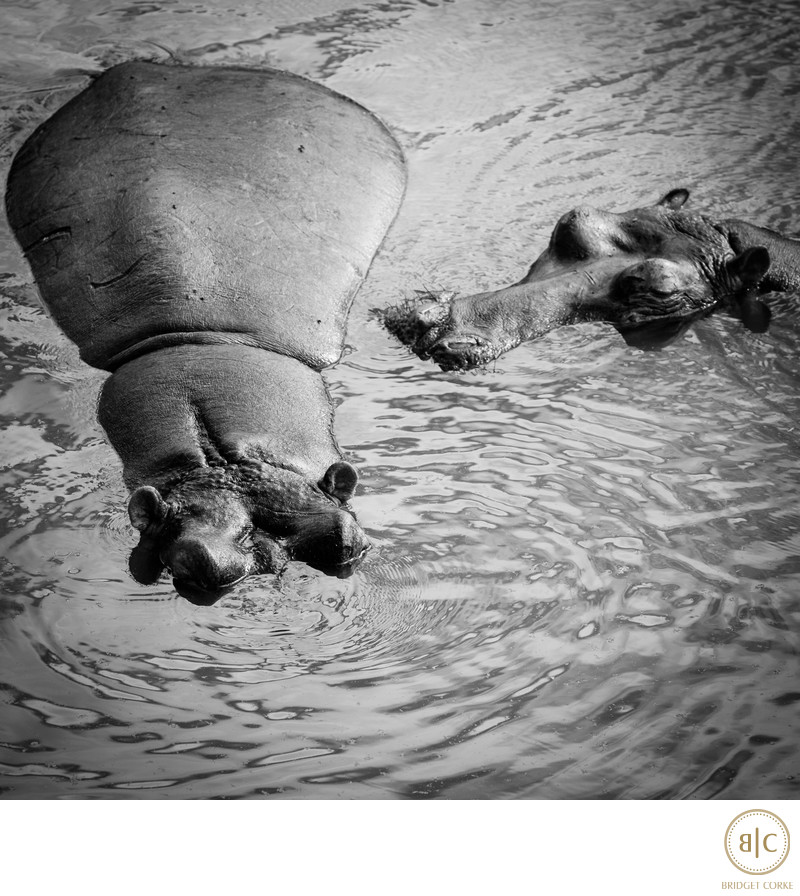 I'm blessed to live in a country of such diversity and privilege that the Big Five game animals are 300km away. Sadly, I'm not into wildlife photography. The lens is either too long or too short. When you work out which lens to use, the moment is gone. I do like these of mine, if only for the sense of humour.
Sebastian and I have clean palates that love home-cooked food. Nothing wrong with a blob of cream in the tomato soup with our ever-present clown-in-waiting.
Strawberries with a "blue" fillet - a birthday treat!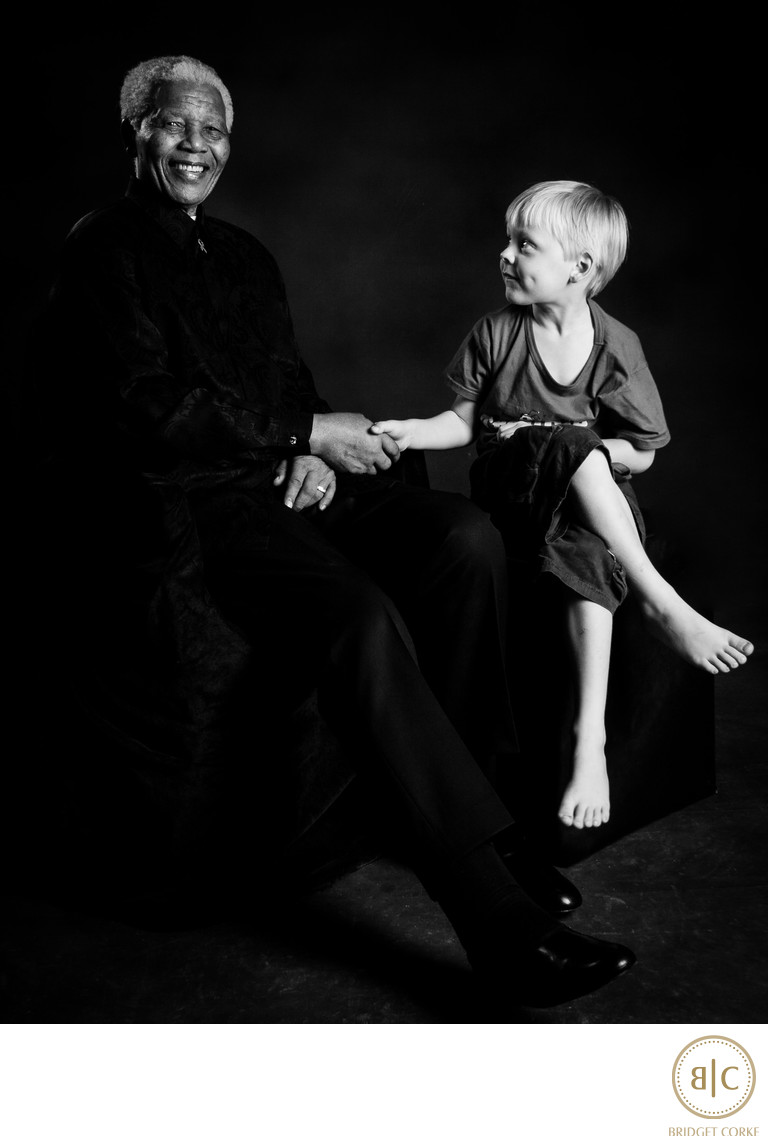 Many people have asked me whether I captured the photo of Nelson Mandela on my website. Yes. Every single one besides the ones of him and me. Six-year-old Sebastian and I spent over four hours at his home. I love the twinkly highlights of Mandela's shoes against my boy's bony feet. As Sebastian gets older, the significance of this moment will dawn on him in all its fullness.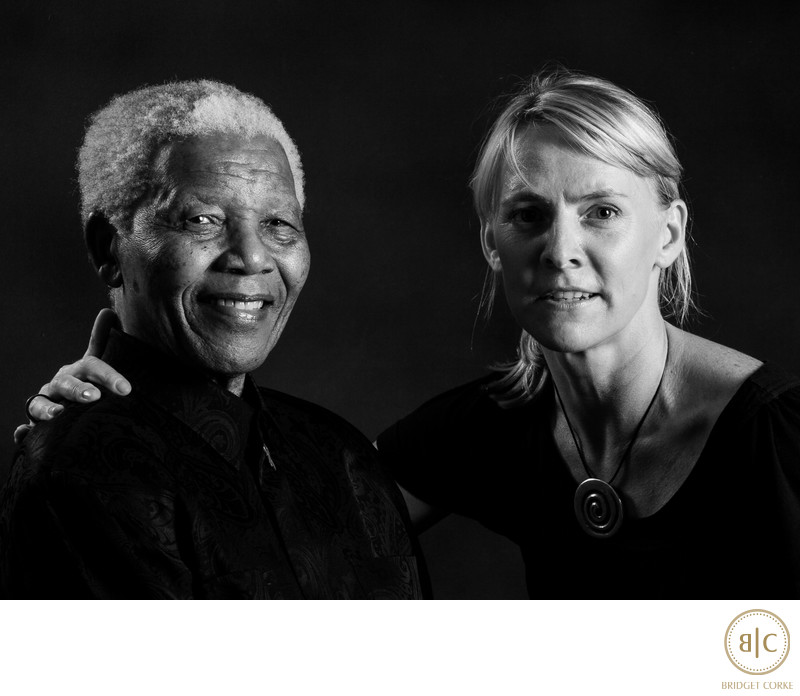 My Madiba moment. I was giving instructions mid-stream to the photographer, a typical photographer.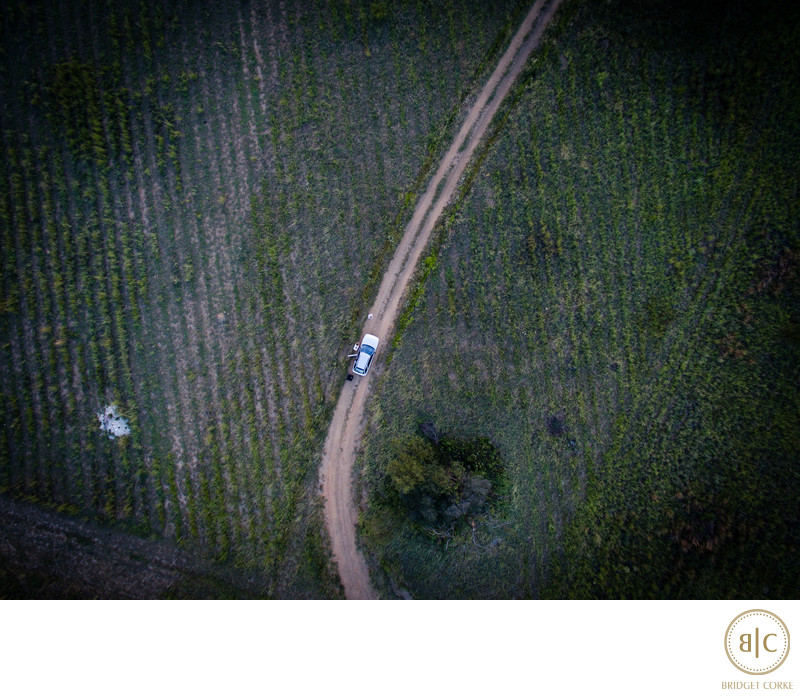 Sebastian captured this aerial shot of us on the outskirts of Johannesburg.
My life is simple and privileged; I don't take it for granted.
JOHANNESBURG PORTRAIT PHOTOGRAPHER

© 2005 -2023 Bridget Corke Photography

Blairgowrie, 2194, SOUTH AFRICA

International Master's accreditation from

The Portrait Masters, one of only two in Africa

bridget@bridgetcorke.co.za

+27828814044